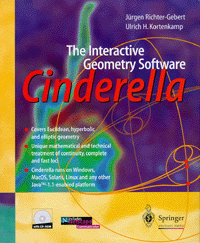 Good news: Today, May 31st 1999, we got our first copy of the Cinderella Book w/ CD!
You can expect that your pre-ordered copy will ship within the next days (overseas, that is North-America, might take another two weeks, since the book has been printed in Germany). Pre-orders from Germany should arrive this week.
Expect Cinderella to show up at Springer-bookstores soon, or order online!