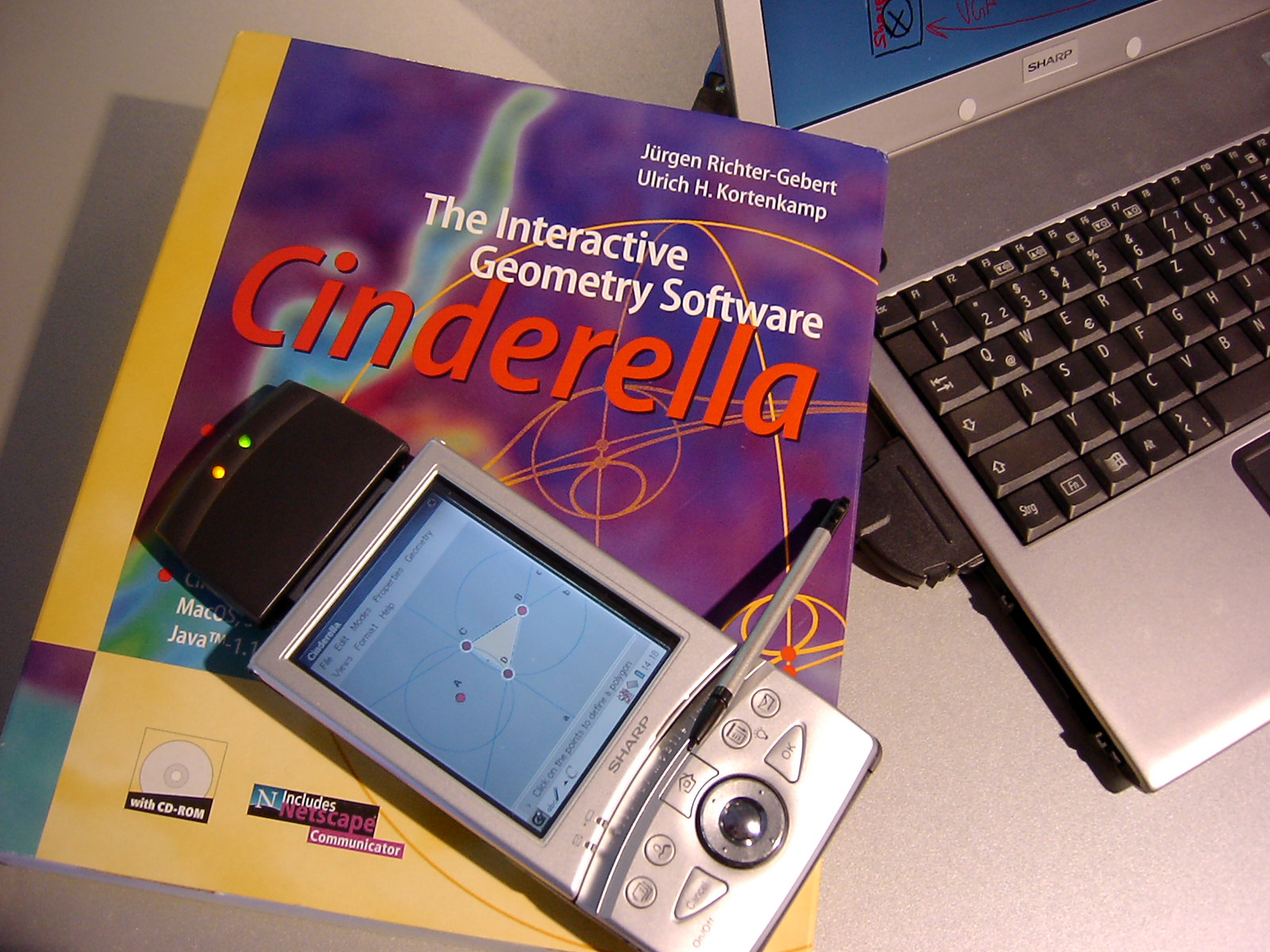 We are happy to announce the first public preview of Cinderella for the SHARP Zaurus SL-5500 series: Now it is possible to use Cinderella anywhere. Create or view Cinderella constructions on the PDA and exchange them seamlessly with your desktop version of Cinderella. Visit Booth 710 at JavaONE for a demo!
We offer a time-limited preview version of Cinderella for download here. Just download and install this .ipk file on your SL-5000D or SL-5500: cinderella_20020623_arm.ipk
If you have any questions related to this version of Cinderella or if you want more information about Cinderella on pocket devices, please send an email to zaurus@cinderella.de.
DISCLAIMER:This is a preview version of Cinderella for the Zaurus and it comes without any guarantee. Use at your own risk. This version expires on December 1st, 2002. For license details, please send an email to zaurus-license@cinderella.de